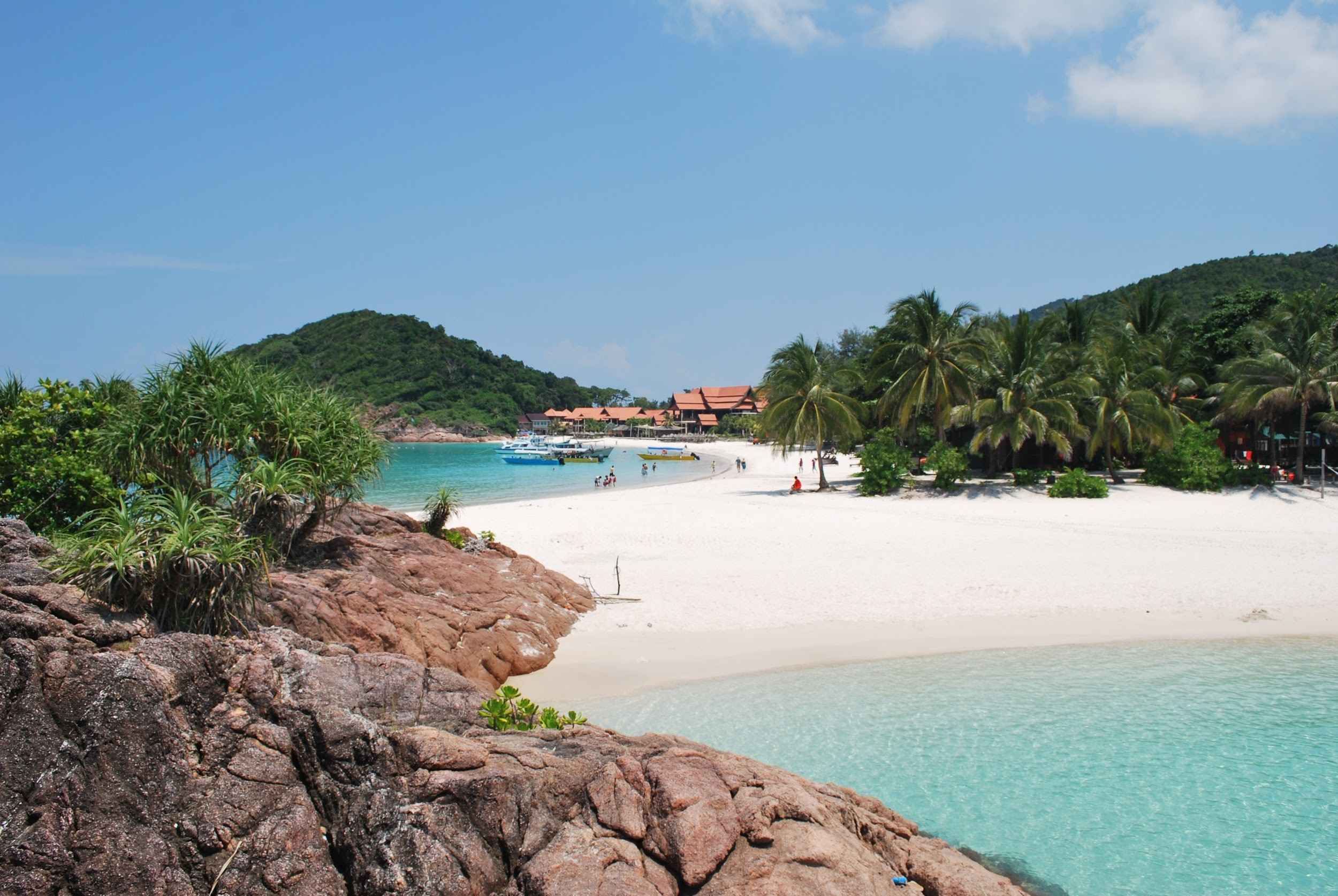 1. Pulau Redang (Redang Island)
Located in Terengganu, it is one of the largest island off the east coast. Redang is popular for its beaches of powdery white sand and crystal clear blue waters. The surrounding coral reefs are home to a variety of species, making Redang a popular destination for diving and snorkeling.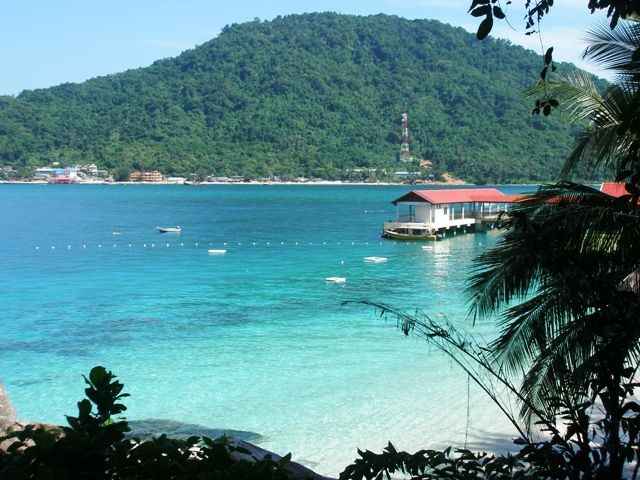 2. Pulau Perhentian (Perhentian Islands)
The Perhentian Islands are the must-go place in Malaysia for budget travelers. There are two main islands, Perhentian Besar (Big Perhentian) and Perhentian Kecil (Small Perhentian), both have palm-fringed white coral sand beaches and turquoise blue sea. Popular tourist activities include scuba-diving, snorkeling, swimming, camping, canoeing, fishing, jungle trekking and banana boat riding.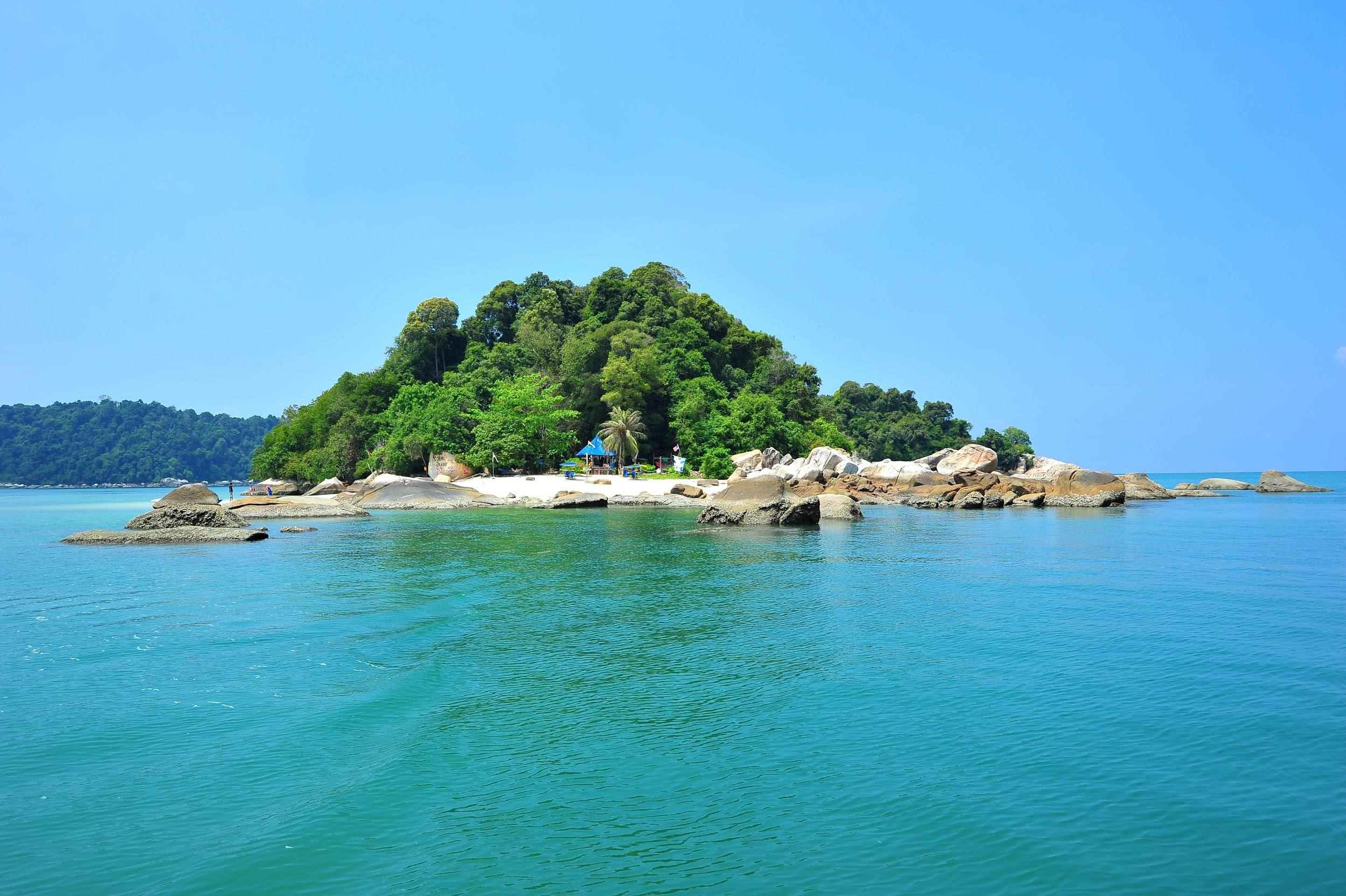 3. Pulau Pangkor (Pangkor Island)
This island provides a scenic escape from the busy world. The island is famous for its beaches such as Teluk Nipah, Teluk Beland, Pasir Bogak and Coral Bay. Many visitors do a bit of sight-seeing around the island. Attractions here include the Chinese Fu Lin Kong Temple, the Kali Amman Temple, and the remnants of a Dutch fort that shelters a historic rock called Tiger Rock. There are also plenty of leisure activities abound here like banana boating, jet skiing, jungle trekking and swimming at night amid the blue-glowing plankton.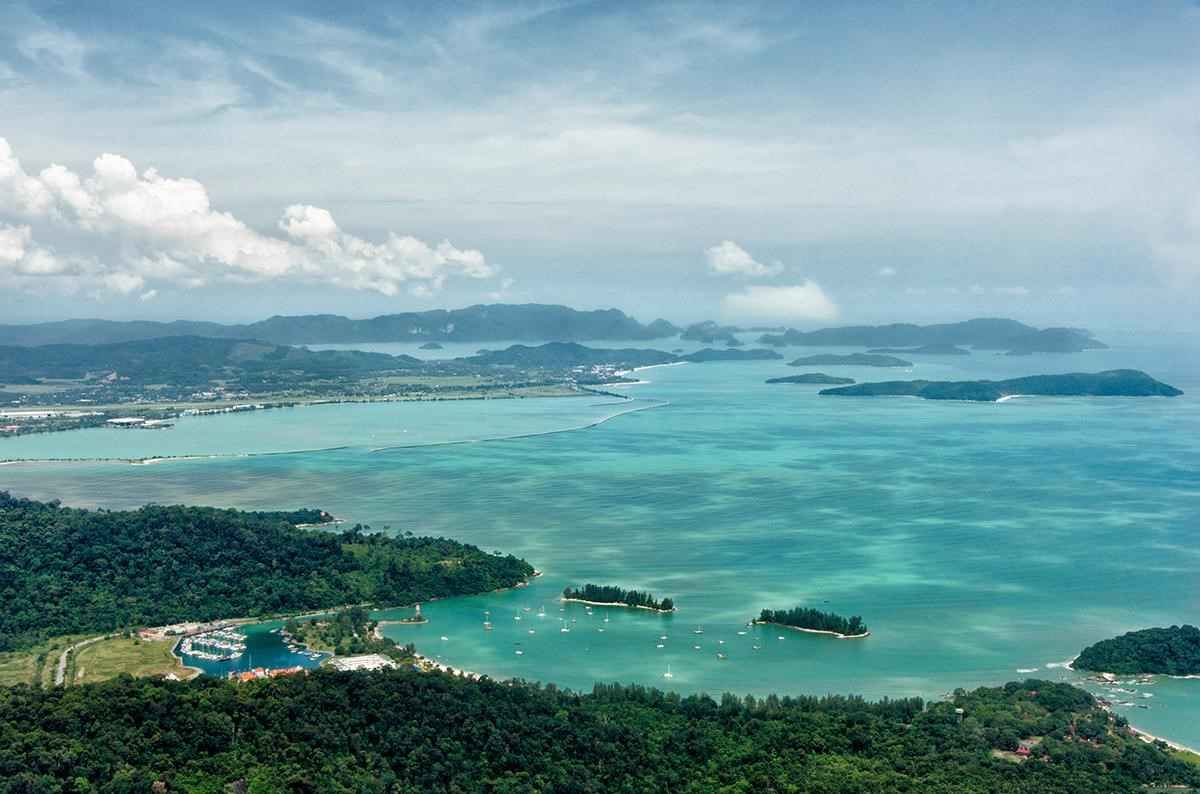 4. Pulau Langkawi (Langkawi Island)
No doubt the best-known holiday destination in Malaysia, Langkawi Island has many diverse landscapes of beaches, mountains, rainforest and mangrove wetlands. It offers tourists the greatest variety of things to see and do. One of the most popular activities here is to take a cable car ride up to Gunung Mat Chinchang and walk across the Sky Bridge to see incredible views across to Thailand.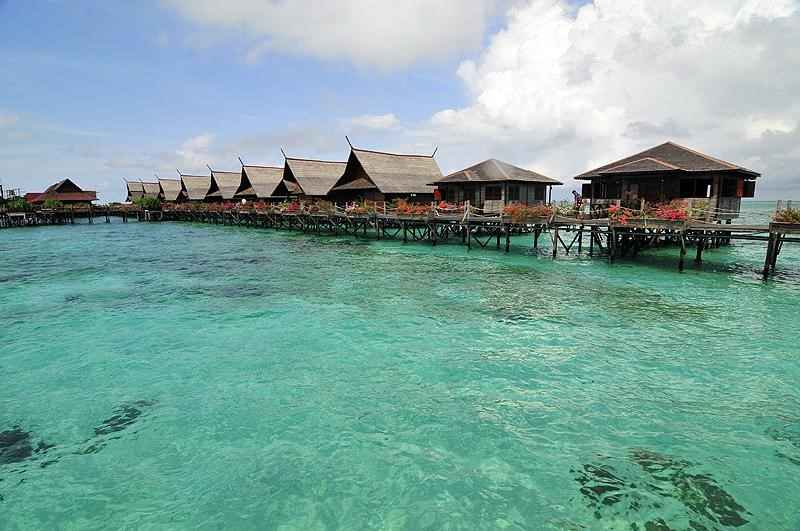 5. Pulau Mabul (Mabul Island)
A small island off the south-eastern coast of Sabah featuring fine beaches of coconut trees, soft white sand and turquoise water. It is one of the world's best destinations for muck diving. Mabul is arguably one of the richest single destinations for exotic small marine life, such as Flamboyant cuttlefish, blue-ringed octopus, mimic octopus and bobtail squids. Be sure to check out Kapalai Resort which is located only a few minutes by boat from the Mabul Island. It is a luxury water village built on stilts over the sandbanks.