Shanghai, which is the economic centre of China, is where we can know about China's rapid development procedure. There are few scenic spots that are traditional Chinese style, while mainly are built in modern era. With the traditional Chinese sceneries in surrounding cities like Suzhou & Hangzhou, people could have a great experience on travel in China, from the old times to the current times.
Sight-seeing in Shanghai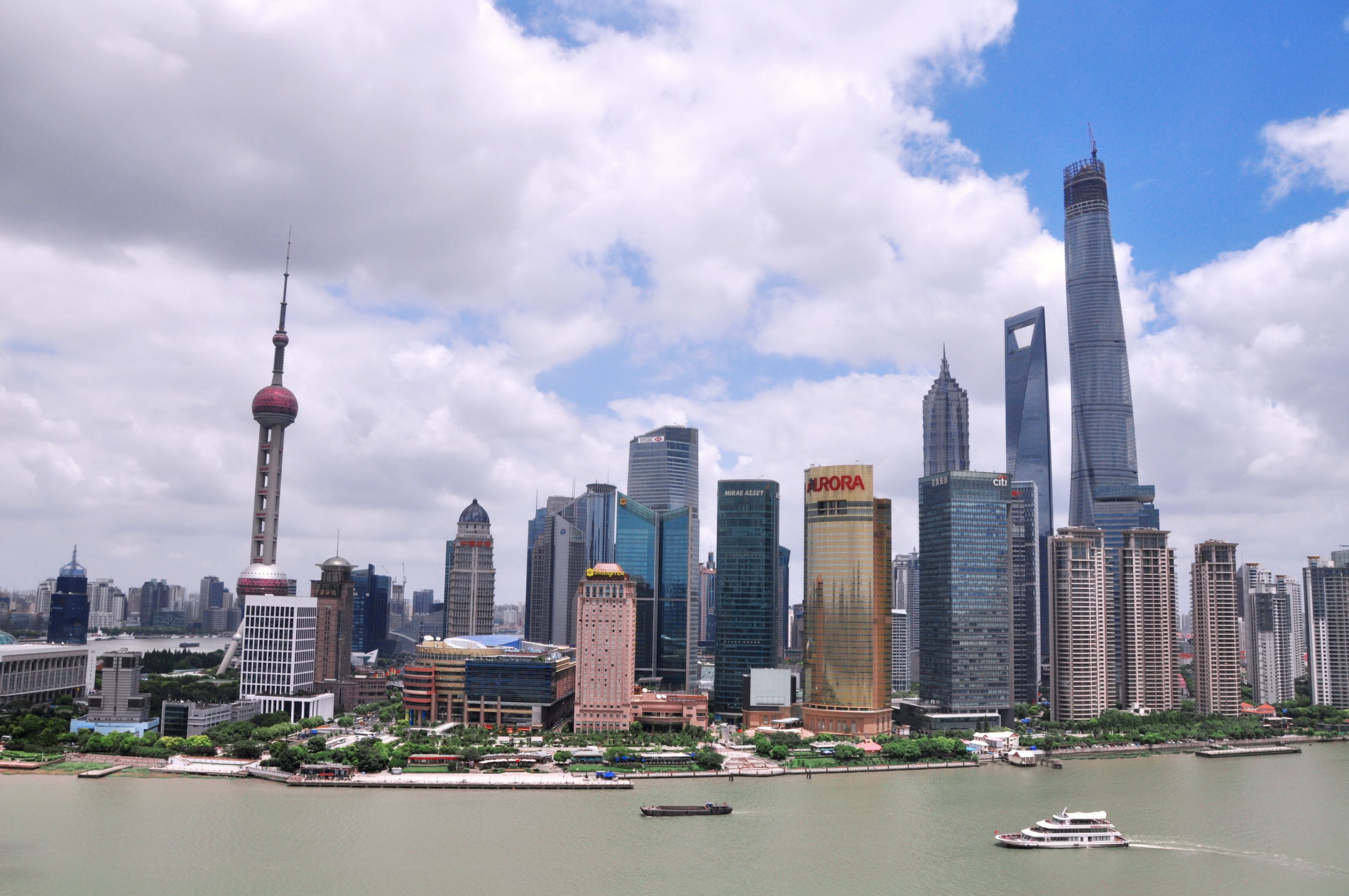 The Bund
The Bund is a district in Shanghai where was lent to the British as concession in 1844. The area centres on a section of Zhongshan Road within the former Shanghai International Settlement, which runs along the western bank of Huangpu River, facing Pudong, in the eastern part of Huangpu District. The Bund usually refers to the buildings and wharves on this section of the road, as well as some adjacent area. When lights are on in the evening, people could easily feel the old times of Shanghai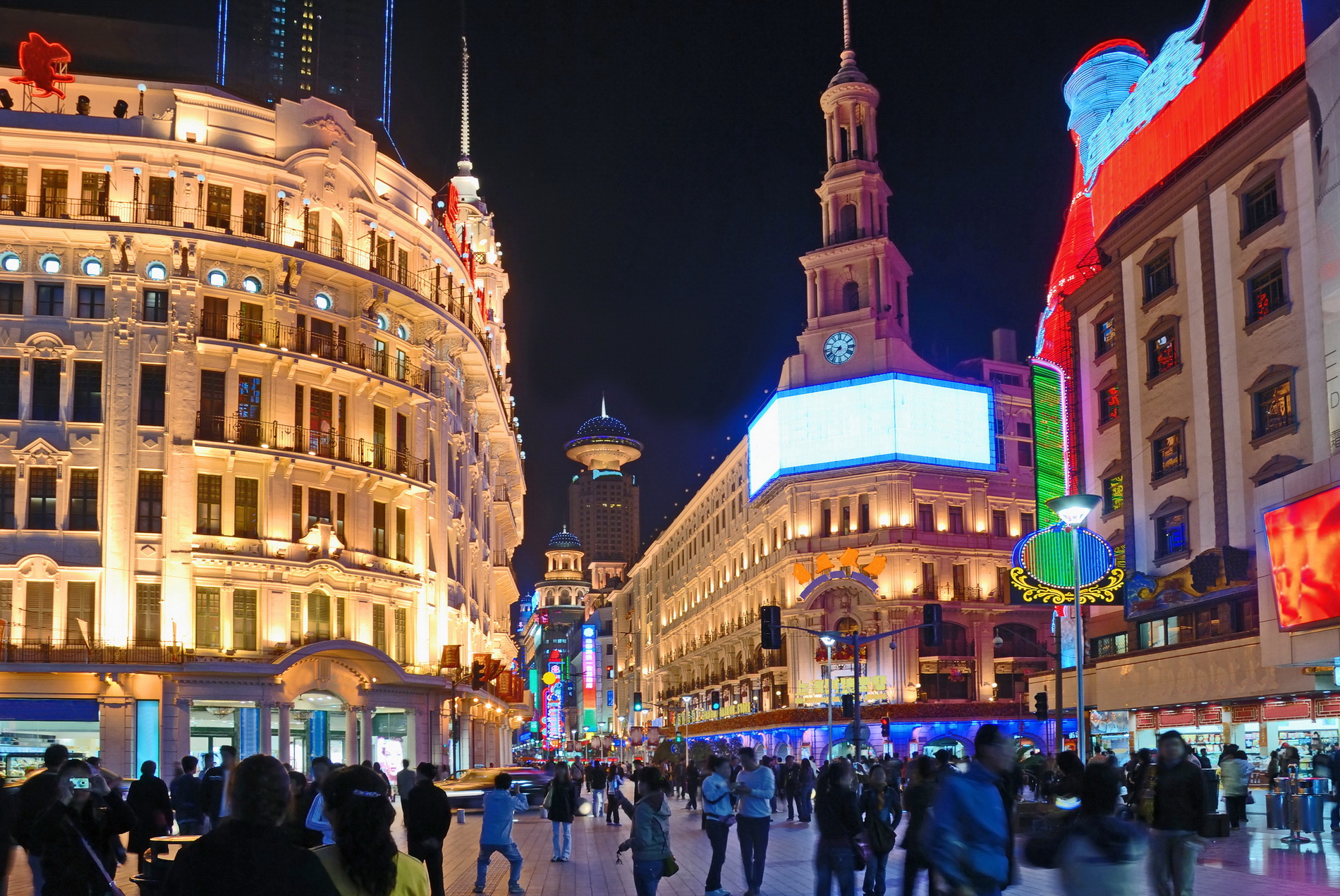 Nanjing Road Walkway
It is one of the world's busiest shopping streets, perhaps you have heard. Located in the city centre, its history can be traced back to the year 1845. At that time, it was called Park Lane, which stretched from the Bund to He'nan Road. In 1854, it was extended to Zhejiang Road, and eight years later, once more extended to Xizang Road. In 1862, it was named formally Nanking Road. After World War Two the government changed its name from Nanking Road to "East Nanjing Road", meanwhile they also renamed the former Bubbling Well Road "West Nanjing Road", and the general name of the two roads became "Nanjing Road", comprising five kilometres total length.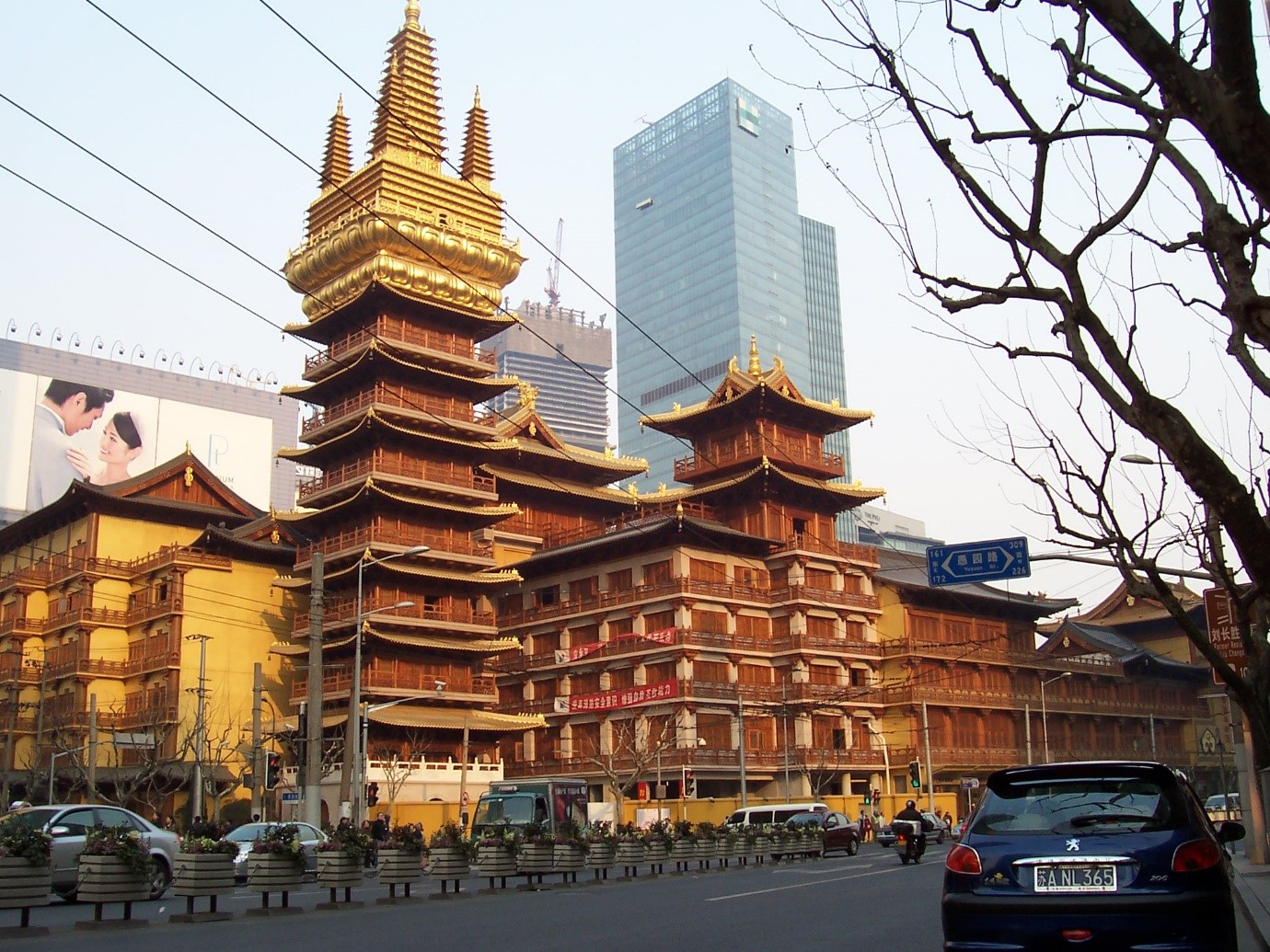 Jing An Temple
Jing'an Temple is one of the most famous temples in Shanghai which is located at West Nanjing Road, the flourishing downtown area of Shanghai. In 1983, the temple was put on the list of key national protection. There were eight scenes in the former Jing'an Temple that previously enjoyed great popularity. Most of them are extinct but Estavel (Yong Quan) which was in front of Jing'an Temple was excavated in May 5th, 2009. The spring water gushed out day and night, so people called it 'boil well'. It was regarded as the Sixth Spring under Heaven. After reconstruction, the spring was relocated at the crossing of Huashan Road and West Nanjing Road, and regained its former charm.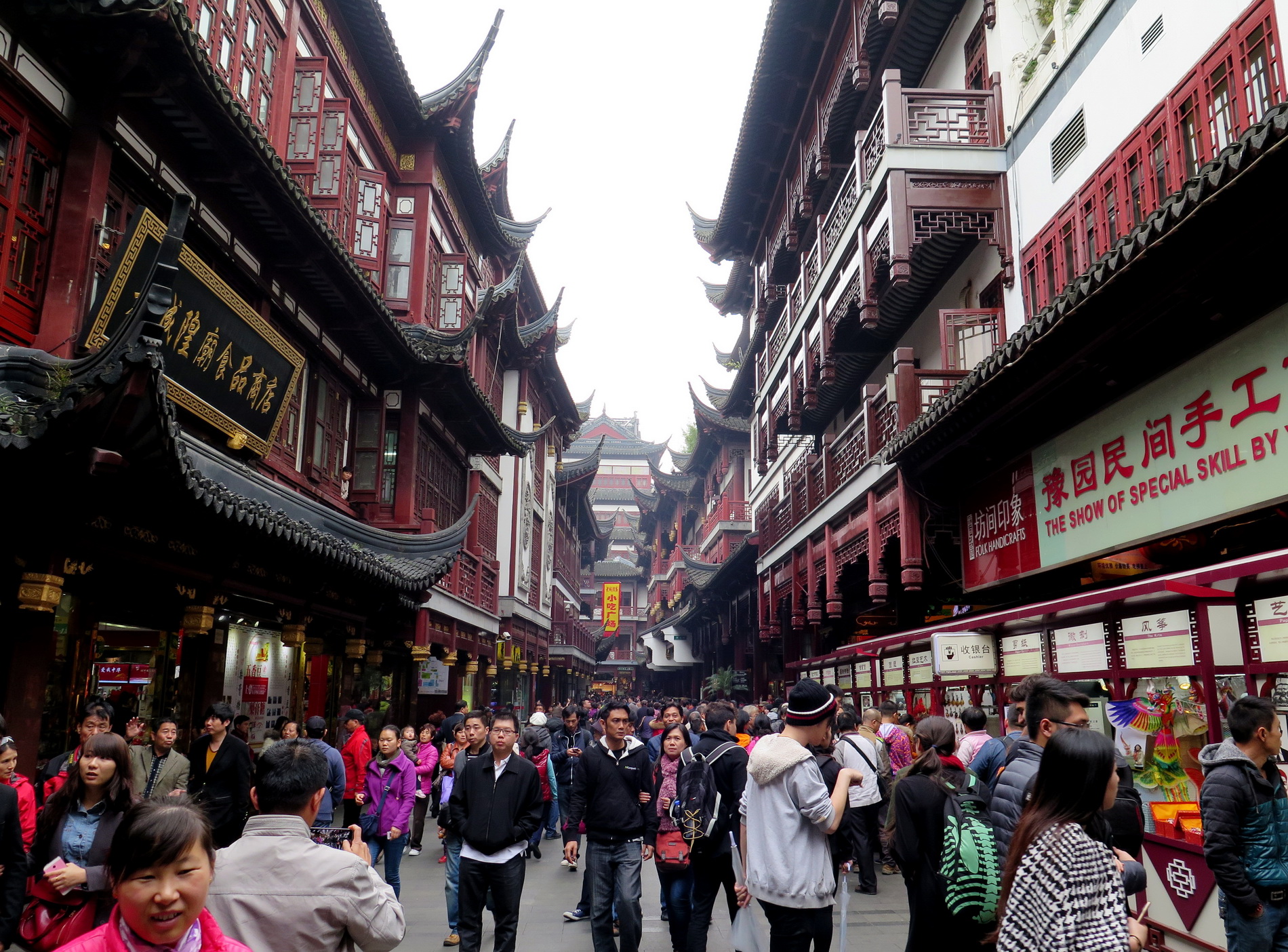 City God's Temple
City God's Temple (Cheng Huang Miao) is a major yet relatively inactive, Taoist temple in Shanghai. It is located in the area south of Yan'an Road on the Fangbang Zhong Road. During the Ming Dynasty, the head of Shanghai County dedicated a temple to the local city god. Since then, the City God's Temple has been destroyed several times and the current temple was built in 1926. During the war of resistance against Japanese invasion during World War II, local merchants built a new City God's Temple in the Foreign Concession (between Lianyun Road and West Jinling Road).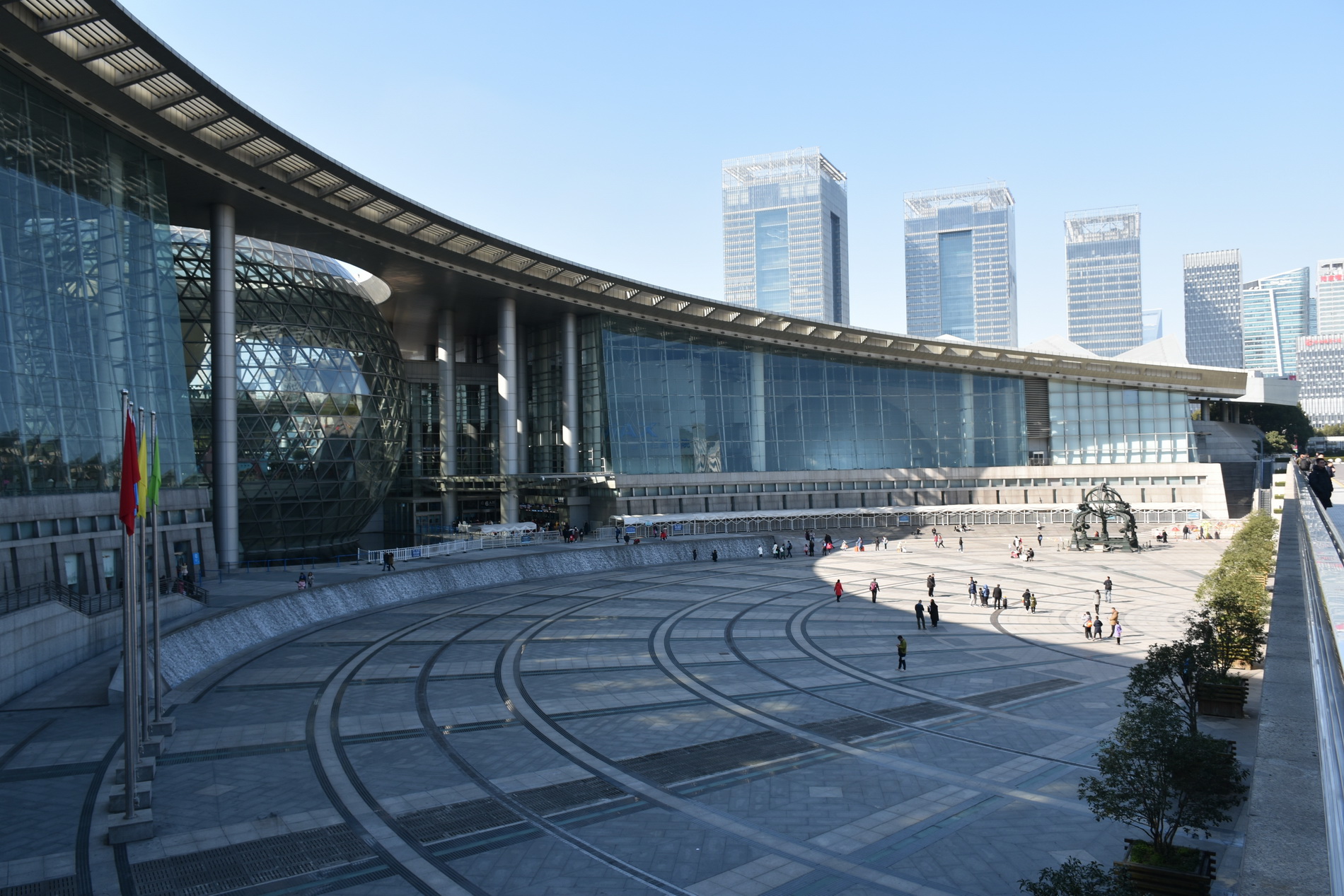 Shanghai Science Museum
It is a large museum in Pudong District, close to Century Park, which is the largest park of the city. The museum covers an area of 68,000 sqm, a floor space of 98,000 sqm and an exhibition space of 65,500 sqm with planned visiting flow of 2 million to 3 million visitors per year.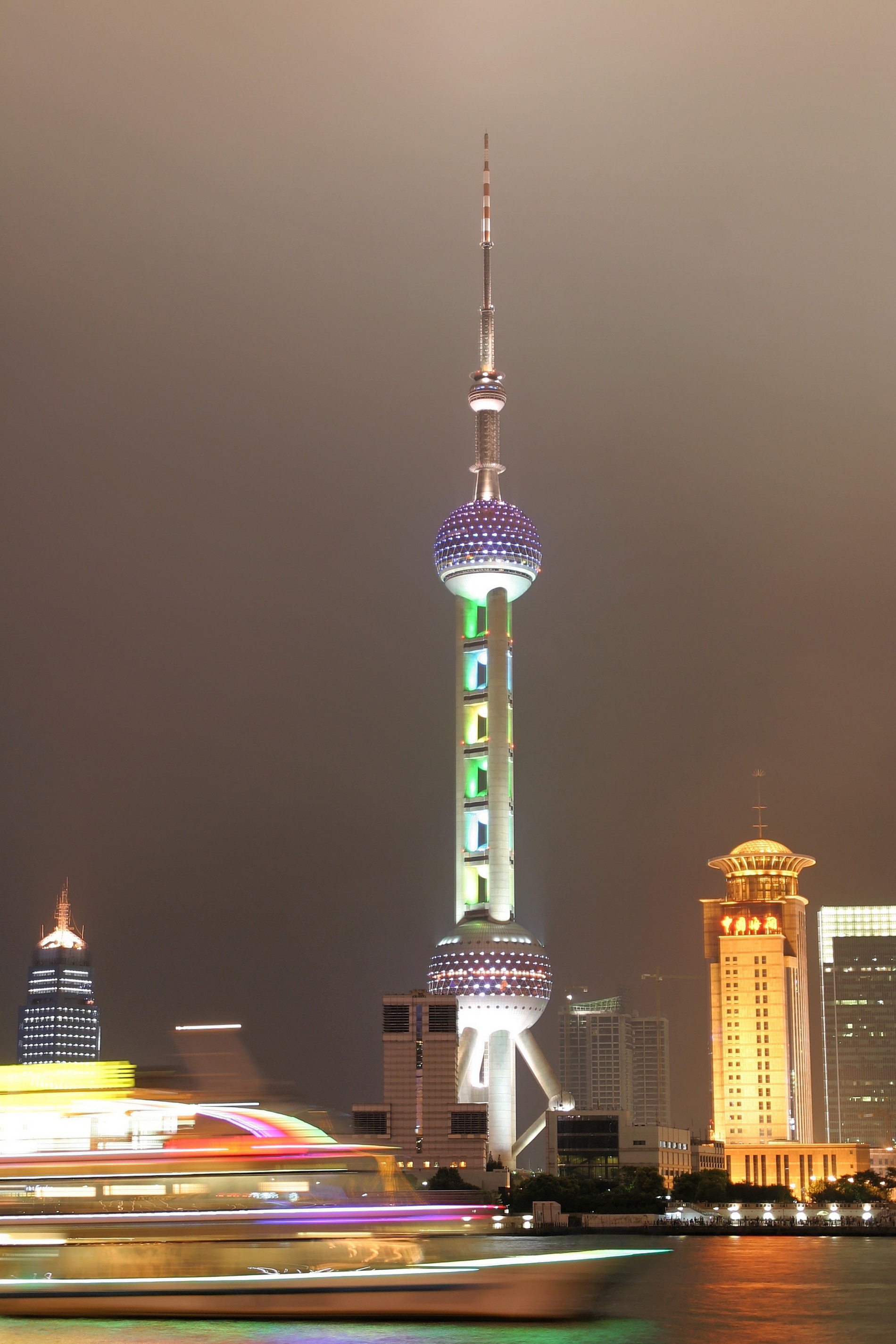 Oriental Pearl Tower
The standing architecture of Shanghai, also in use as Oriental TV of Shanghai. Built in 1991, and standing on the tower allows people to have a bird's eye view of Shanghai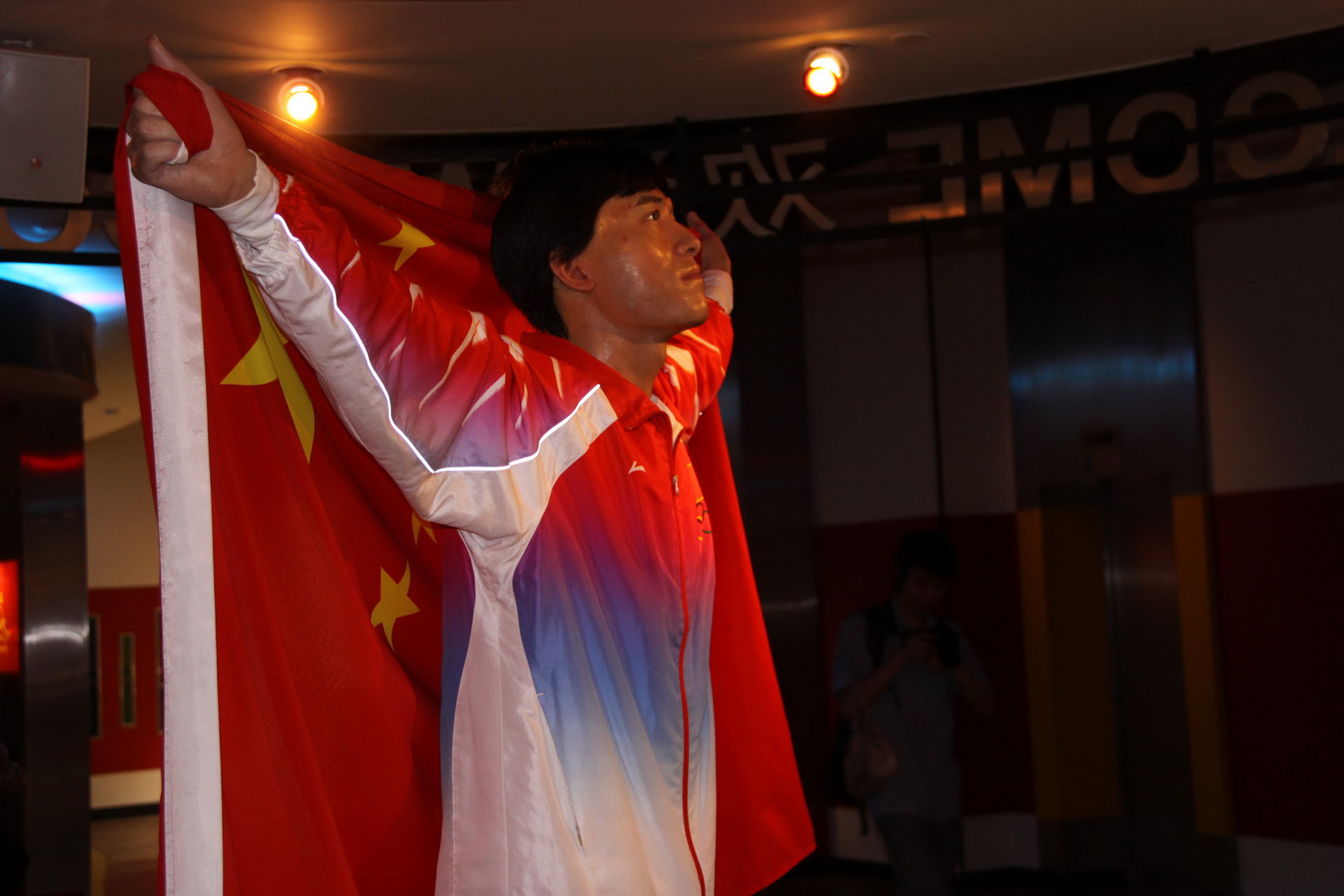 Madame Tussauds
Madame Tussauds Shanghai has become famous throughout the world for its lifelike wax figures. Now, there are nearly 80 wax figures, including Yao Ming, Liu Xiang, David Beckham, Tom Cruise, Michael Jordan and Bill Clinton. Each cost more than a million yuan, and they are all elaborately made in the London studio that has more than 200 years of wax making experience. The completed figures are exhibited in seven Theme Pavilions – Behind the Scenes, charm of Shanghai, Historic Celebrities, Movies, Musics, Sports and Speed. Behind the Scenes will show you how a wax statue comes into being. In the Charm of Shanghai Pavilion, visitors can have an authentic experience of life in old Shanghai. The Historic Celebrities Pavilion shows legendary figures from history. In addition, Madame Tussaud Shanghai will bring new wax figures into being from all walks of life.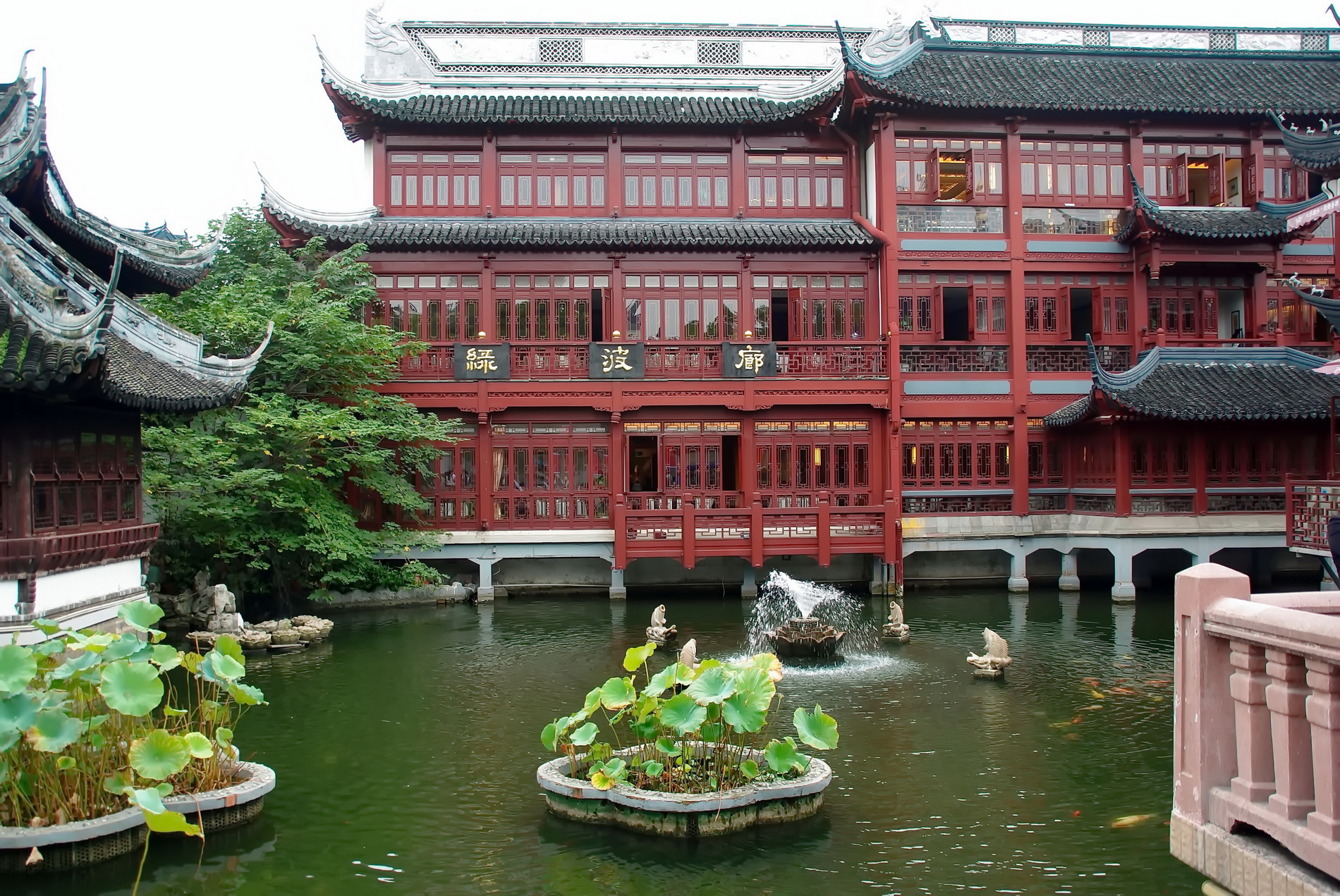 Yuyuan Garden
One of the top "Chinese cultural markets" with Panjiayuan/Liulichang in Beijing, Fuzimiao in Nanjing. There is a beautiful lotus pond. Across the pond is a bridge with a pavilion in the middle which is called the Mid-Lake Pavilion. It was rebuilt in 1784 and was converted into a teahouse 80 years ago. The old teahouse is one of the most famous in Shanghai, and was visited by Queen Elizabeth II and Bill Clinton among others.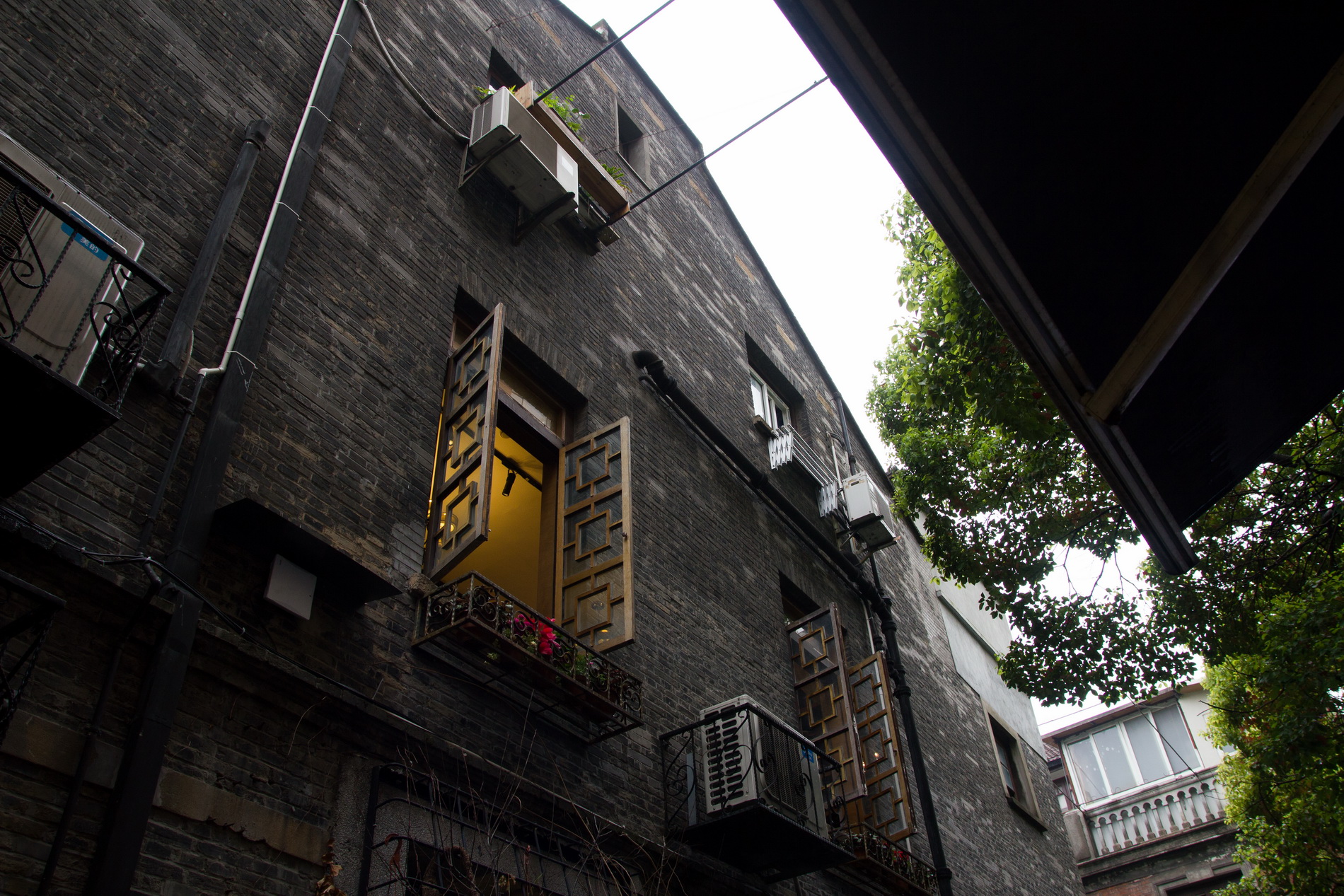 Tianzifang Area
Comparing with the brand-new modern buildings, you can find the special architecture of old Shanghai city. Peoples, who lived in Shanghai in their life, still live here. It's such a peaceful and quiet place to live. On the other hand, its also a good shopping area. There are a lot of beautiful, special and unique goods. The stores are little, but very characteristic with full of art beauty. The whole shopping area is not so large, but you will enjoy walking here and find out a lot of fun. When you are tired, go into one of the cafes or bars and have a drink.