Hangzhou has a history or over 2200 years, since Qin Dynasty in 2nd century B.C. In Song Dynasty Hangzhou was established as capital of China. For travellers in hundreds of years, Hangzhou's called "Heaven in the real world", nowadays we can experience both modern urban & traditional architectures in Hangzhou.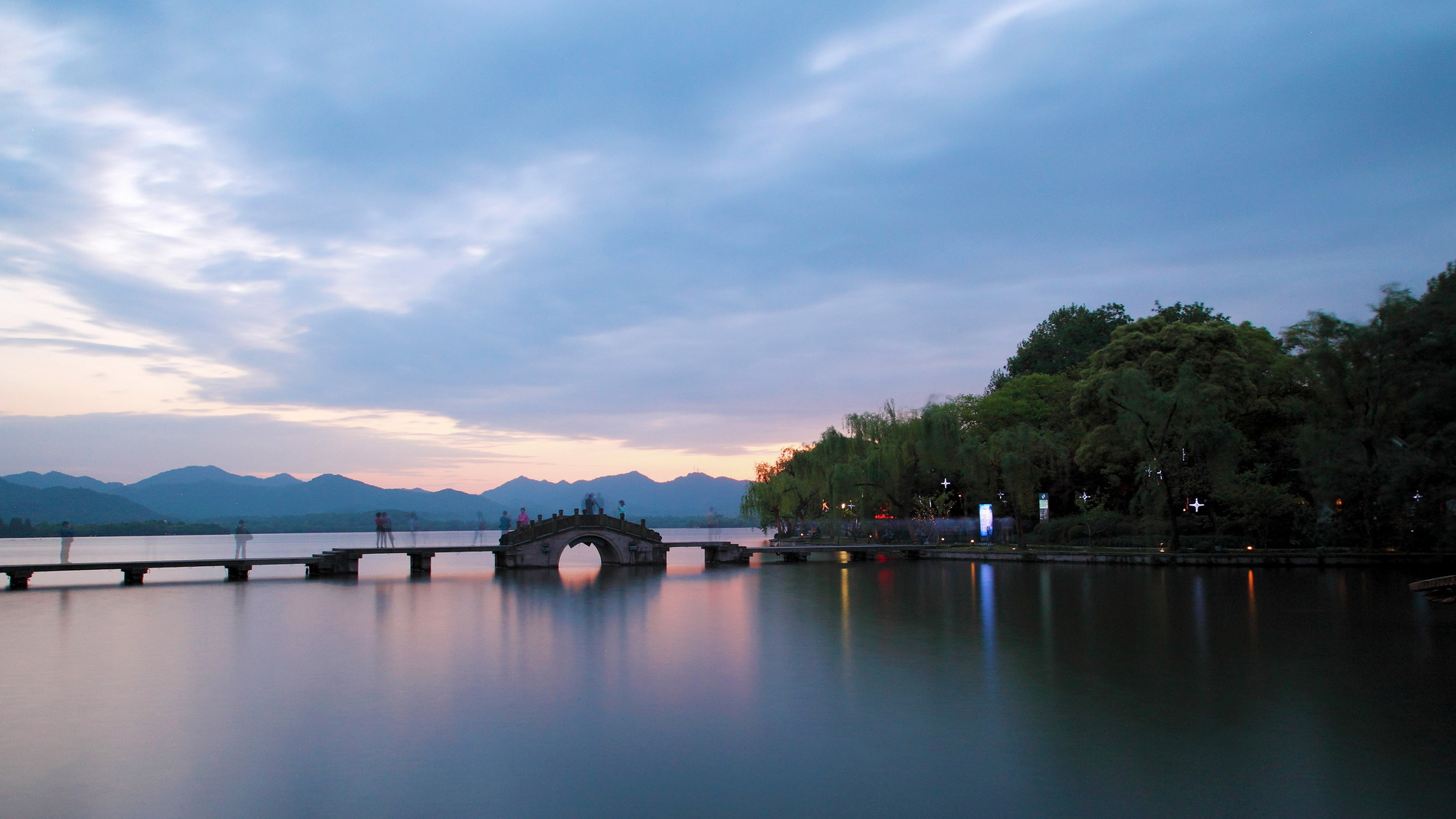 Drink a cup of tea on the boat of Xi Hu ( West Lake ) like poets in the ancient times
West Lake & "Ten Scenes of West Lake" – these are the words composed by the famous Song Dynasty poet Su Dongpo (960 – 1127) when he compared the West Lake to Xi Zi, the most beautiful woman in ancient China. These poetic sentiments leave one in no doubt of the glory of the scenery that inspired them.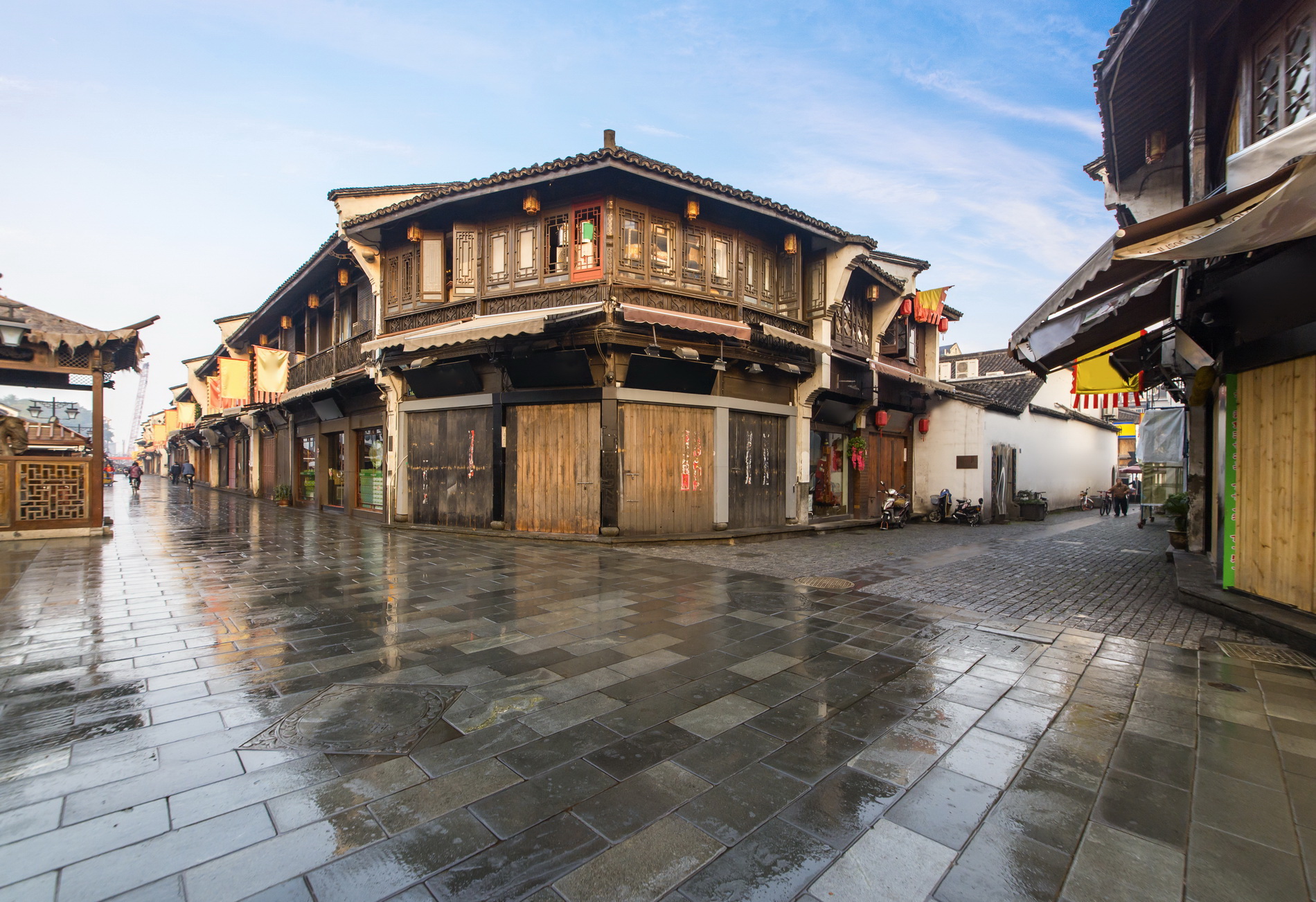 Experience tradition Chinese life in Qing He Fang & Great Song Street
Qing He Fang Ancient Street has been the most flourished street in the city since the ancient time. During Southern Song Dynastry (1127-1279AD), Qing He Fang with lots of shops, restaurants and teahouses was the centre of politics, culture and commerce in the city. After so many years, it is still a prosperous business area. Many famous century-old shops are located in this ancient street.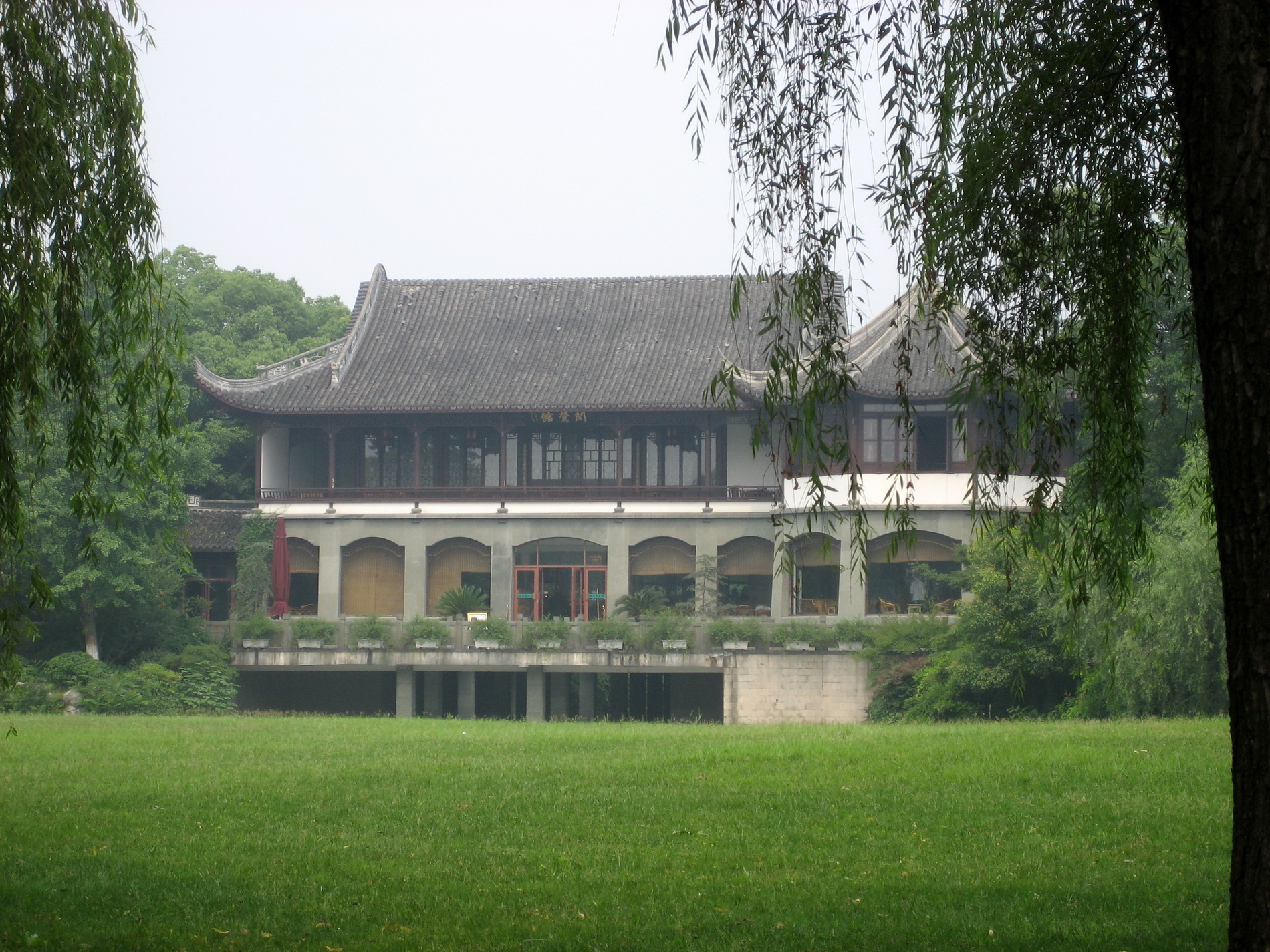 A walk in Orioles Singing in the Willows
Once an imperial park in the Southern Song Dynasty, Orioles Singing in the Willows is off the Southeast bank of the West Lake. The park was named after the pier (Liulang Pier) and the bridge (Liulang Bridge). Orioles Singing in the Willows was recognized as one of the Ten Views of the West Lake in the Southern Song Dynasty but began to be neglected from the Yuan Dynasty onwards (1271-1368). The park came back to life again in 1950s by a series of refurbishing projects. Today, the park covers an area of 21 hectares, with luxuriant trees surviving the past dynasties along the winding bank. Vast lawns stretch, flowers are bright, pavilions reveal their ancient romantic style, birds flap by and grassed show their best greens.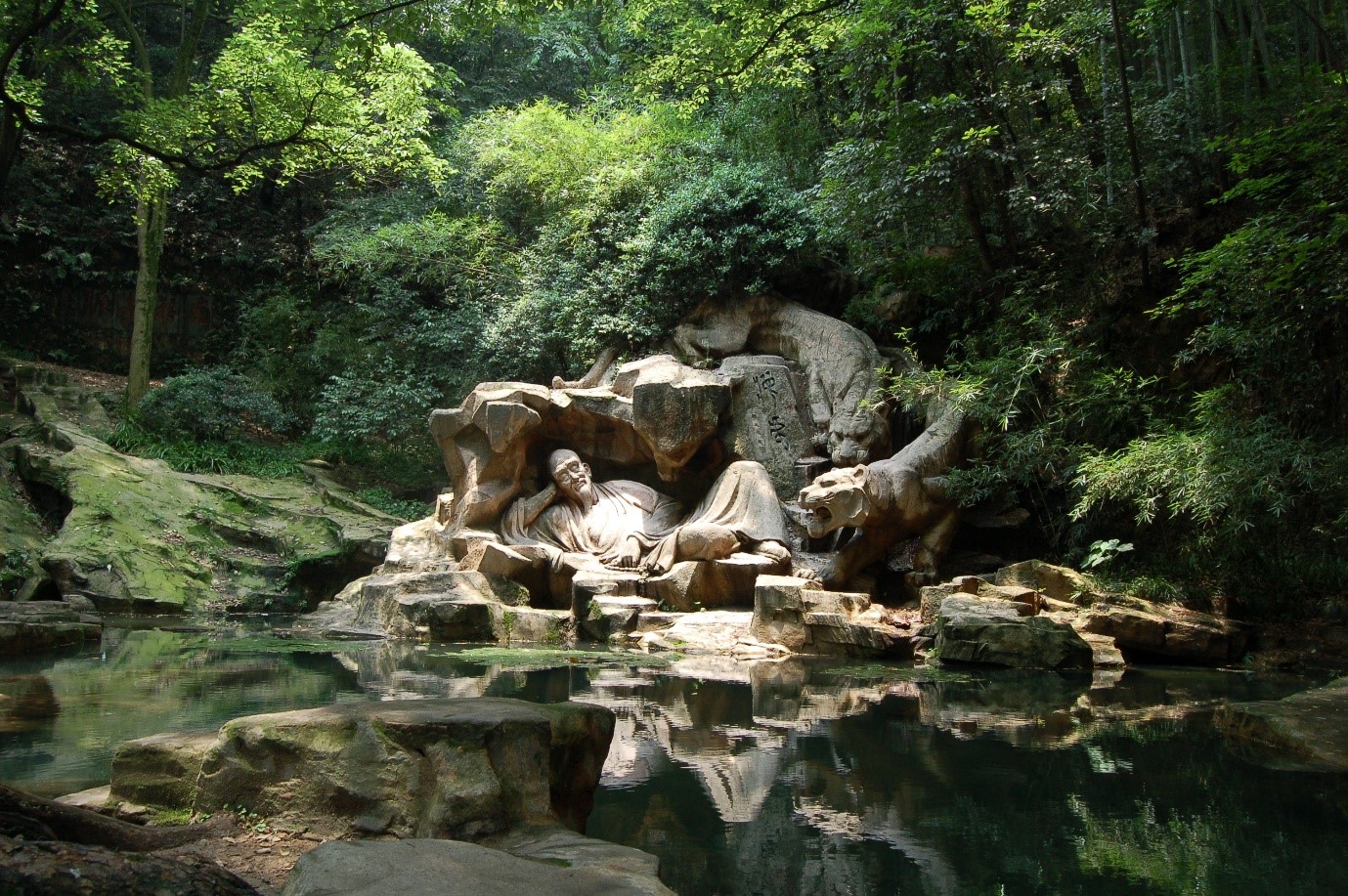 Hiking up to Hupao Spring(Tiger Spring) and taste a cup of Longjing Tea
Hupao Spring is ranked the third in China, according to scientific research on the quality of the water of the spring, followed by Leng Spring in Zhejiang and Hui Spring in Wuxi, Jiangsu Province. The spring is well famed for its unique fountain. People of all ages highly praise it after tasting a cup of Longjing Tea made of water from it.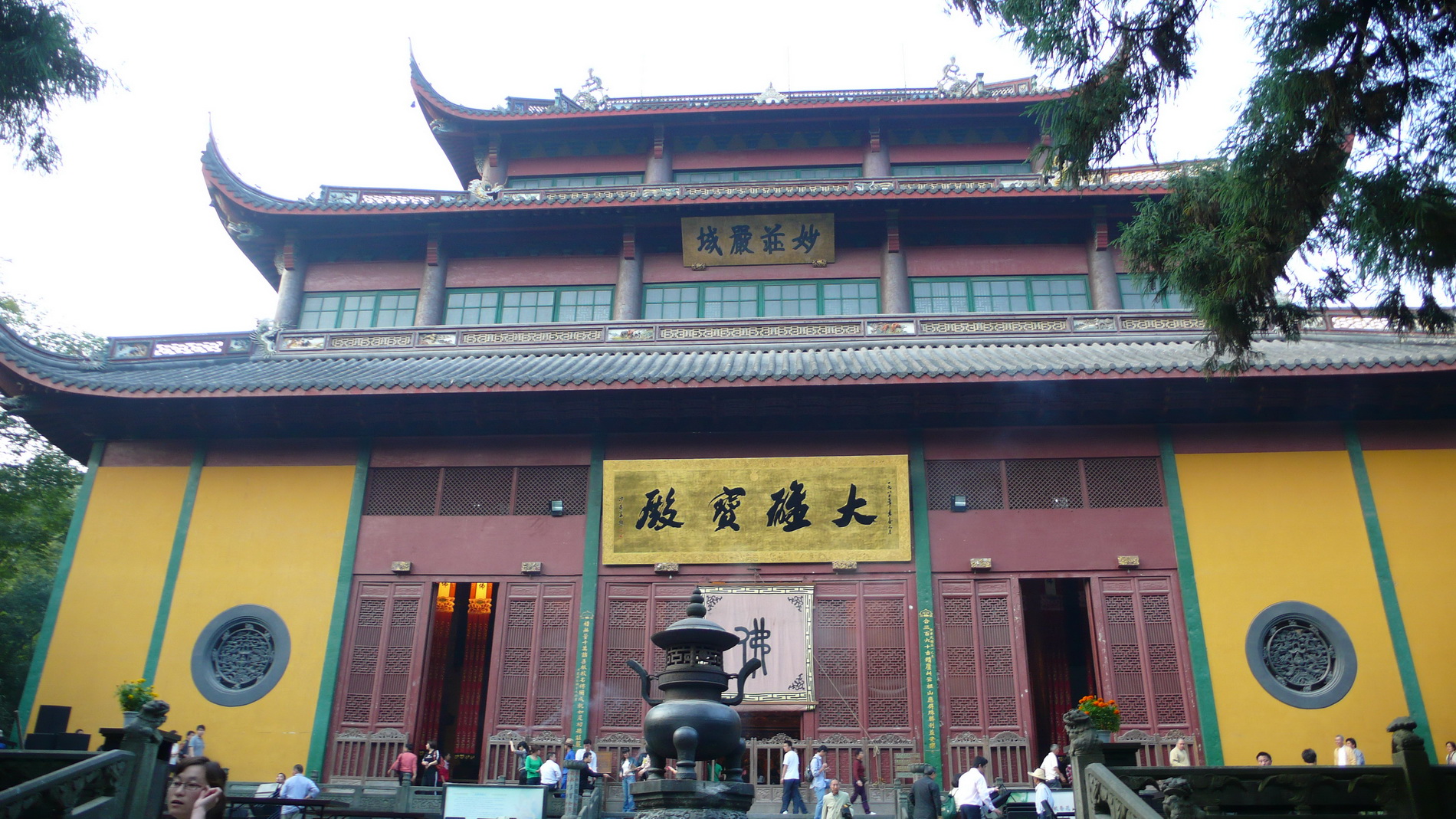 Visiting Lingyin Temple
Lingyin Temple was built in Jin Dynasty (317- 420 AD), and at first this temple was called Yunlin temple. Since an Indian Monk Huili (his Chinese name) came to this temple in 11th century, he thought that here is where Gods and Ghosts live in seclusion, in abbreviation he changed the name of the temple into Lingyin. Now in this temple, all things are with a history of over 500 years, and part of them are at the same age as the temple.